I drove to the Adirondacks with trailer in tow. It has been waterproofed, so its ready to travel with and it proved to ride well. It was a dry run for when I cross the country and move to Portland, so getting a feel for maneuvering the trailer as well as parking and camping. I enlisted the help of a CouchSurfing host, Elizabeth, who let me park my trailer at her home.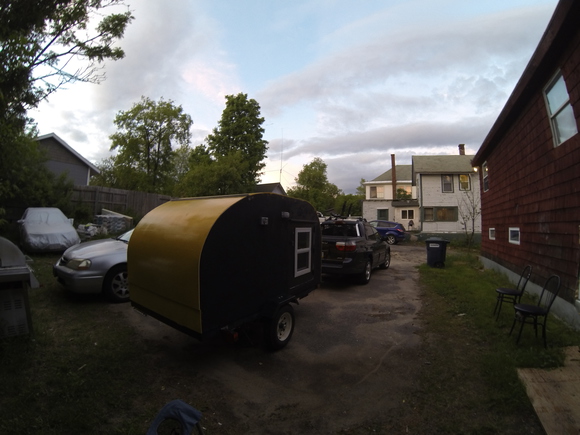 With the sun, I awoke and got my things in order. I arrived at "The Garden" where there were a dozen college students headed out of the park. They would be the last people I saw that day.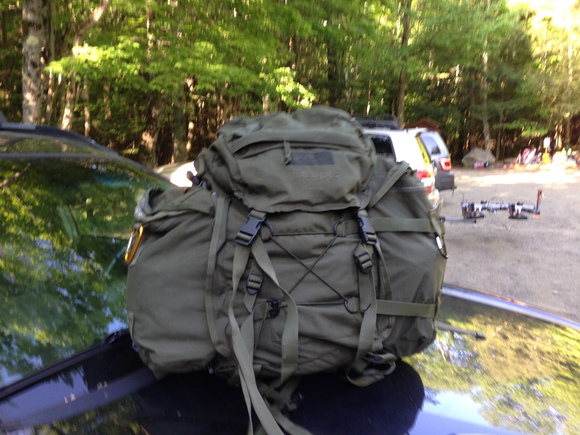 It was a beautiful day, and all the easy hiking is up front. I made it a few miles to the interior outpost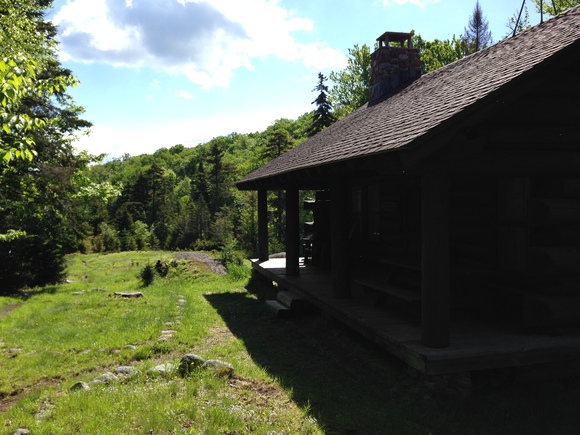 Never have I seen a wild bear though there are signs of them everywhere. Literally, there are signs.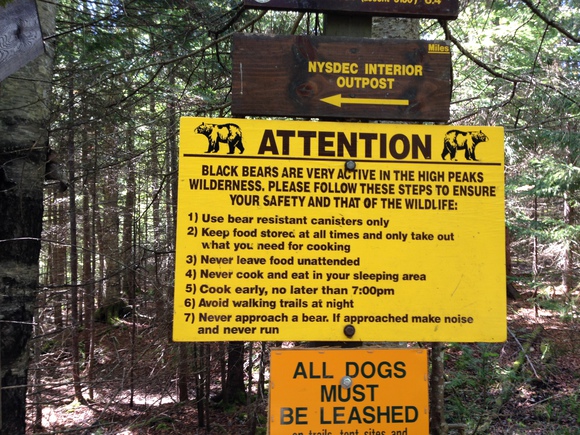 I was having a great day out in nature, and my innate tracking senses were awoken. I noticed footprints...perhaps size 9...and alongside them bear prints! I was tracking these two for miles over peaks and through the mud. The bear was clearly hungry for flesh and stalking his next meal.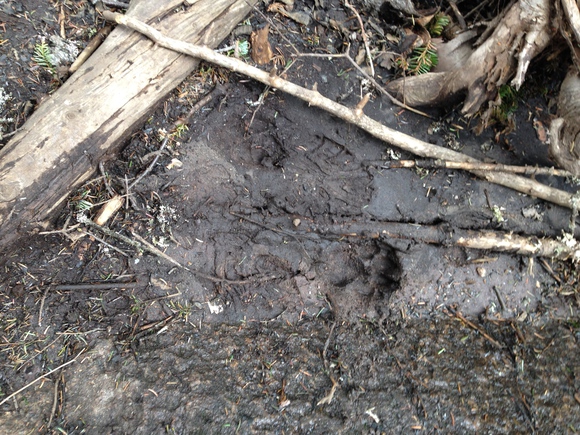 Some cheese nips scattered on the trail. The bear must have sprung on the man and around the corner was certain carnage...and as fresh as these prints were the feast was ongoing and I would have to think quickly to avoid becoming dessert.
After some reflection, it seemed more likely that the person and their dog who had signed the log book ahead of me that morning were the owners of these prints. Still, I cant be sure. This isn't dog poo...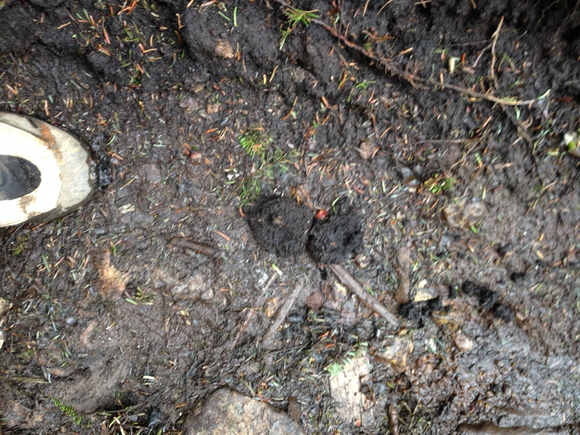 The route that I took was through Wolf Jaw, Armstrong, and Gothics. The trail varies, but its mostly it is just steep. Oftentimes there are obstacles like rocks and trees. Sometimes the trees close in on you like a tunnel. The trail sometimes runs along a creek-bed (or that is what it has become) and you step from rock to rock above mud and water. Other times the trail blends into the forest and its hard to tell where to go.
There were times when I wasn't too confident that I was still on the trail because there weren't markers and around and the terrain was so difficult. At one point I overlooked a marker painted on the rock face and wandered along a ledge and into the woods until I had to turn back because I wasn't seeing markers and my route just wasn't passable.
This trail was rated as pretty difficult and there sure were enough obstacles and difficult terrain. There were boulders and ladders to climb, roots to navigate, rock faces to scoot down. I was lucky to pass on a dry spring day.
Of course, the views were spectacular. Some of the best I have seen hiking in the Adirondacks.
I even saw a turtle (can you spot it?)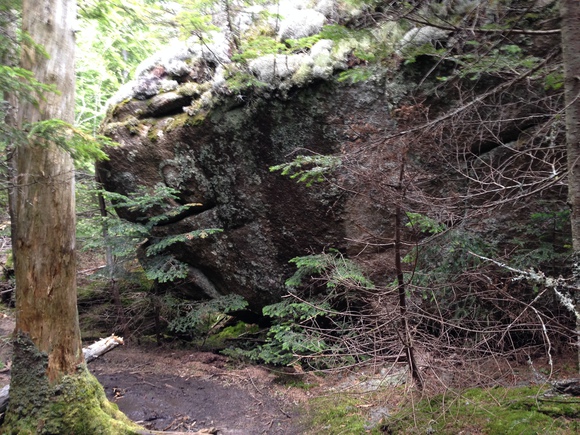 I hiked all day and then shacked up in a lean-to off of the Orebed Brook Trail right near the water. I set up camp and had my dinner on some rocks on the water between a succession of fall with the air filled with the chatter of the water.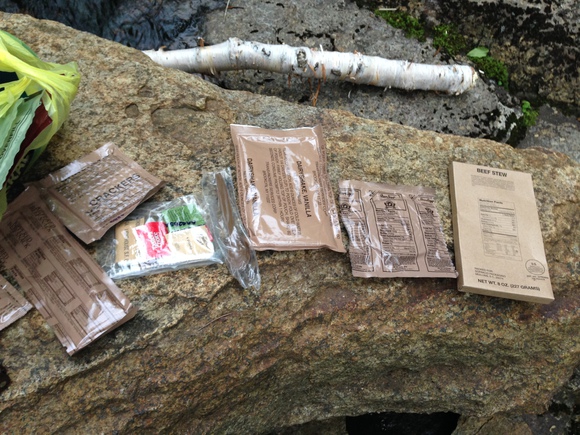 There was a notebook inside the lean-to filled with log entries from guests past, many fair-weather hikers and some that had been caught in bad weather. Others were bold enough to venture up the mountain during arctic conditions during the winter months.
I brought a camera and threw together some clips with a few highlights.
Update: I was able to pull out some geolocation data from part of the first day on the trail