My last crack at Boston qualifying was three months ago, in July. I was two minutes shy of the 3:05 cutoff to Boston qualify then, and I had to continue my training until last Sunday when I ran the Portland marathon in 2:58 to earn the chance to run Boston!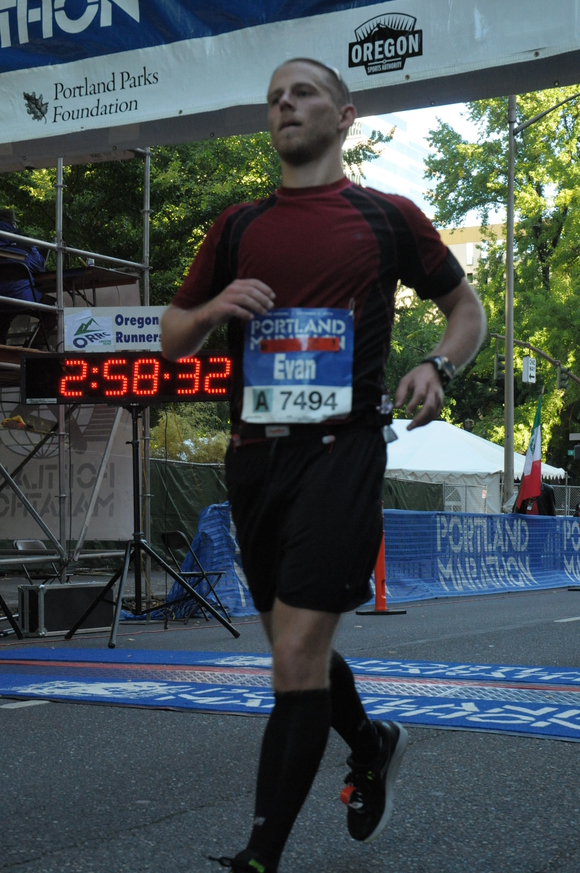 The Portland Marathon is a big race with over 9,000 participants. The race was fantastic. The organization was impressive and it was easy and fun to run for that reason alone, but the crowds and bands cheering runners on was amazing. I was in the first group to charge through through the starting posts, and we turned the corner running through Chinatown to the beating of drums. A dancing dragon bounced along with the beat. Along the route there were bands, cheerleaders, pirates, families, and soldiers. The people were rowdy and supportive, which made it easy to stay motivated.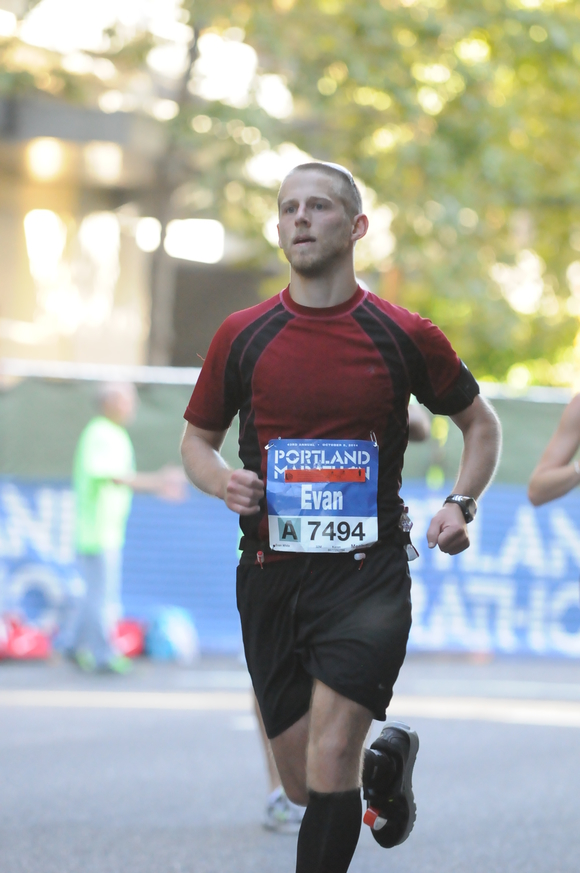 Qualifying pace is 7 minute/mi, and my plan was to run way too fast for the first half and then just try to keep it together the second half and stay ahead of the 3:05 pace runner. So, thats what I did, and I ran a really fast first half at a 6:15 pace. The second half was a struggle, and I was kind of miserable come mile 20. It was hard to keep the pace even on the downhills. I was passed a bit more than I'm proud of, and there was some cramping in my legs coming down the homestretch. When it was over and I was laying on the sidewalk for a catnap, I was left pretty pleased with myself.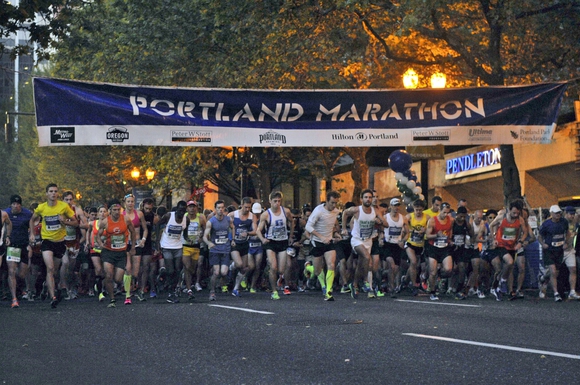 The race is one that you have to be at to see how cool it is. Here's some pictures and a writeup at apple cumbles. The overall winner, from Japan, ran a time of 02:23:57.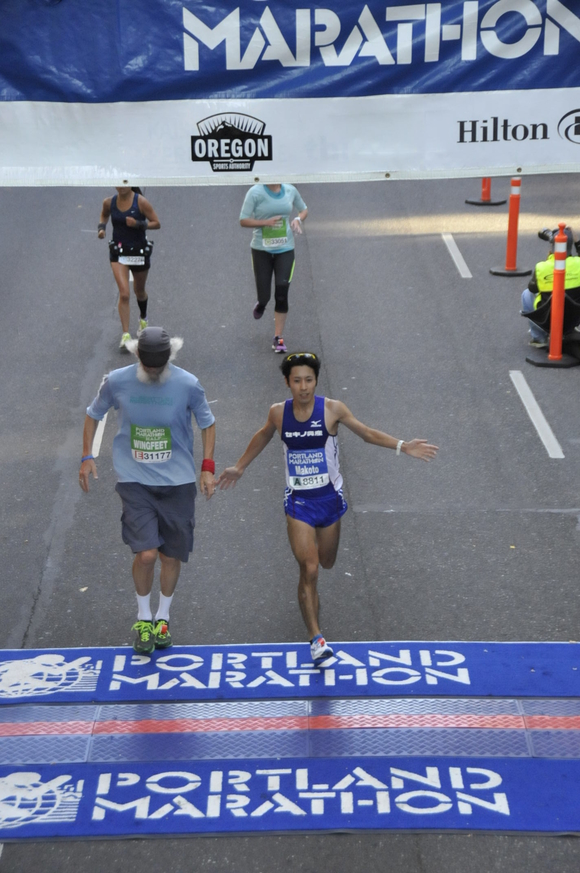 Here were some of my stats for the race.
Time: 2:58:24
Pace: 6:48 minute/mi
Standing: 58th place, 13th in my division
6:06" pace @ 6 mi
6:20" pace @ 13 mi
7:00" mile @ 20 mi
8:00" mile @ 26.2 mi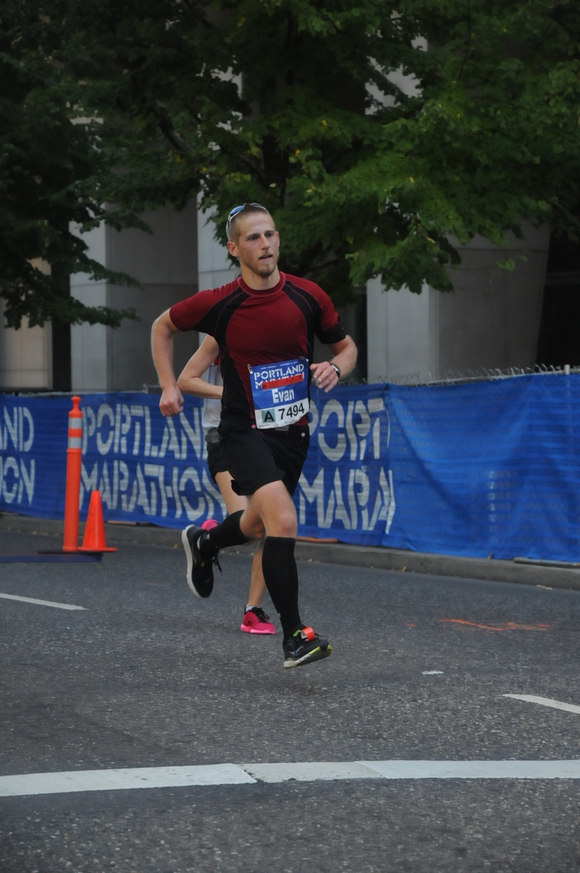 Boston registration is closed for 2015 so as soon as my time is official I'll be registering for 2016!